The first 100% compostable coffee pod for most single-serve coffee systems.
K-Cups® are everywhere and the waste is too
Single Serve Coffee machines – you've heard of them, right? Keurig® may come to mind.  If you drink coffee or tea, you may own one or use one at work.  Convenient, fast, a hot cup every time, less wasted coffee, all good right?  Well, not so fast…the product is everywhere and the waste is too.
It might surprise you that even Keurig K-Cups® inventor, John Sylvan says  "I feel bad sometimes that I ever [invented the K-Cup® ]," he told James Hablin of theAtlantic.  Awareness of the massive disposal challenges of the K-Cups® has gone viral.  View a video "Kill the K-Cup", put out by www.killthekcup.org.  This collective voice has been heard throughout the coffee industry, and Keurig® has publicly stated its intention to have a recyclable or compostable K-Cup® in place by 2020.  Why wait for them, what if we can make a difference today?
Here's where the Compo Cup® Comes in
Made from a plant based plastic that is 100% compostable; this is the first solid single serve coffee cup of its kind. We have a patent pending on the cup and filter mechanism. What you will see does not look much different from the current K-Cup® , the difference is what happens after. The Compo Cup® can be composted in an industrial facility turning the cup into usable compost soil typically in 45-60 days. We are also working finding a home composting machine that will compost the cups. We will provide updates as we continue along developments. We've spent countless days, nights, weekends, and holidays engineering and testing the cup and filter to brew a perfect cup of coffee, but now we need your help to fund the production.
UPAC2'S COMPO CUP IS THE ONLY IN ITS CLASS TO SOLVE THE ENVIRONMENTAL CONCERN OF THE EXISTING K-CUP. THE PATENT PENDING CUP AND FILTER MECHANISM ARE MADE FROM BIOPOLYMERS DESIGNED TO MEET STRICT COMPOSTABILITY STANDARDS AND ARE FULLY DERIVED FROM PLANT BASED ANNUAL RESOURCES.
About Project Creator: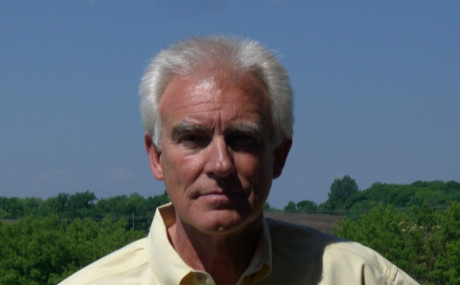 Cal Krupa
Let's save the planet one cup at a time! Please take time to learn more about the Compo Cup. A pioneer in thermoforming, I have started several packaging companies over the past 30 years. Ultra Pac Inc. was the first to utilize PET for food packaging. Specialties: Solving customer packaging problems using Green, Sustainable, Compostable materials.
Link to the Project:
https://www.indiegogo.com/projects/goodbye-k-cup-hello-compo-cup–2#/