An opportunity to make a positive impact on the world and change lives through the performing arts.
Performing Arts San Antonio, otherwise known as PASA, has announced their inaugural season of theatrical productions for the 2014 calendar year.
Our acting programs have soared to new heights, with sold-out performances and theater rental success.
In 2016 we will begin a new performance opportunity called "SOUND BYTES" which will be held in the PASA Lobby.
We will be creating a small stage and once a month we will have "Open Mic" night with a different genre each month. Performance nights will include Classical, Musical Theater, POP, Country and even Comedy.
With all this expansion of performance opportunities and more technically complex shows comes the need for new equipment.
First in the lineup is A Stroke of Inconvenience, an original play by Vaughn Taylor-Tinder and Megan Boles about four generations of women coming together for Christmas which, thank goodness, comes but once a year. As they gather to celebrate the holiday hidden secrets raise their ugly heads, and reveal the hilarious, foolish and sometimes painful mistakes of the past. That is until a little known female health issue brings all four face to face with mortality. The only thing worse than being with each other is being without each other as the term "just like mom" takes on new meaning.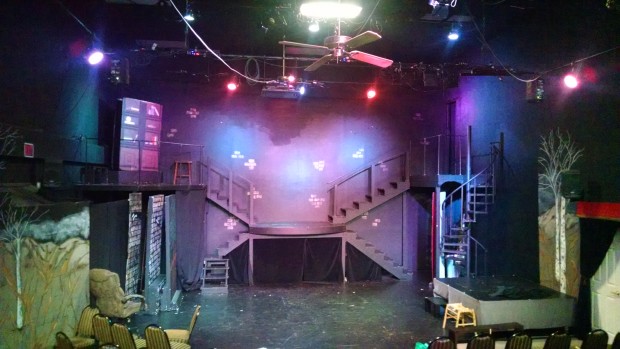 "This hilarious comedy takes you on a roller coaster ride of emotions, some you'll recognize and the rest, well, just be thankful," says Vaughn Tinder of her co-creation. Shows span the first three weekends of February, with performances at 7PM on Fridays and Saturdays, and 2PM on Sundays.
Next, comes the Answer, An original Easter play by Vaughn Taylor-Tinder, which will play over the first two weekends of April with a final performance on Friday the 18th.
The Answer contains Easter's familiar images; the guilty set free while the innocent perish, the Cross, the scourging, the blood, the betrayal, the veil torn, tombs opened and a mother's pain.
Paul Tinder explains, "The Answer tells the story of Easter in a fresh and dynamic way through the eyes of individuals who witnessed and experienced, first-hand, what we have come to take for granted. This first person story brings home to us a more detailed account of how these lives were forever changed by the sacrifice of Jesus."
Gracing the PASA stage the last weekend in July through the third weekends in August will be the abstract musical Songs for a New World written and composed by Jason Robert Brown. This show sits on the boundary between musical and song cycle, but it is neither; it is a series of powerful and touching songs all connected by a theme: "the moment of decision." Composer Jason Robert Brown has said of his show, "It's about one moment. It's about hitting the wall and having to make a choice, or take a stand, or turn around and go back."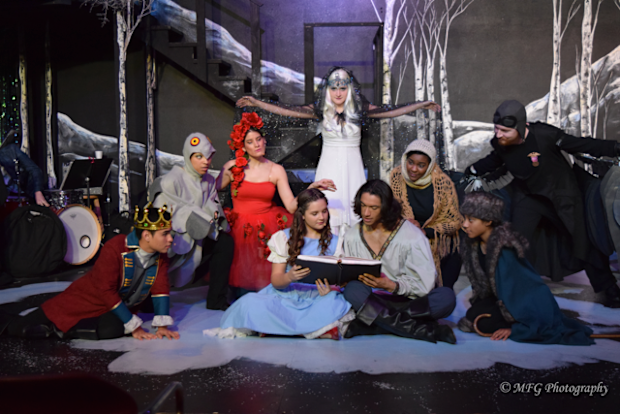 In October starting on the 10th and playing for three consecutive weekends will be The Count of Montecristo, an action-packed musical based on Alexandre Dumas' stunning classic novel. At first, Edmond Dante's future appears promising until he is victimized by former friends plotting against him. Can he escape from imprisonment and foil the plans of his evil enemies? Gorgeous songs and breathtaking action combines with romance and comedy to bring Alexandre Dumas' stunning classic novel to life. This production is the Texas premier of this wonderful new musical, The Count of Monte Christo.
Wrapping up the year will be an original Christmas play by Vaughn Taylor-Tinder, Whispers, with performances starting on the first weekend of December. Herod was insane and the country suffered from bloody murder and unspeakable evil. Before this backdrop of iniquity we embark upon a journey shrouded in the mystery of prophecy, where a young girl and a man not yet her husband, are destined to collide with the moral authority of the day. Betrayal, shame, punishment, and the threat of a searing death in the unforgiving desert heat await Mary and Joseph in this gripping story of love and faith.
Performing Arts San Antonio, PASA, is a 501c3 non-profit Texas corporation dedicated to the establishment of professional theatre training and production, and independent film making, which utilizes Texas talent and retains the financial benefit from the production in, and for, the benefit of the San Antonio community.
To find out more, please visit www.performingartsa.org.
Link to the Project:
https://www.indiegogo.com/projects/in-a-galaxy-not-so-far-away#/