We are going to produce a Video reportage on European borderline to check the real situation
The European community is still a young federation of states which today is severely tested. International tensions seen opposing many Western states against international terrorism of fundamentalist mold that causes its strategies with significant migration towards the European continent.
How to react to border states? What do the European citizens of the various countries of the border? How to tackle the problem of the national institutions? What say migrants survived the voyages of hope?
These are the questions for which we seek answers with a video reportage in 5 countries border told by 10 young reporters.
The documentary produced by European Affairs and directed by Alessandro Conte with participation as a reporter James Pratali Viviana Passalacqua, Sabiena Stefanj, Paola Longobardi, Carla Melis, Leonardo Pizzuti, Fabrizio Ciannamea.
EUROPEAN AFFAIRS MAGAZINE
European Affairs is a digital magazine that addresses issues of international politics, economy, defense and security, innovation and research and shows the point of view of the European continent to the rest of the international community.
This magazine wants to offer insights on major issues involving Europe that is now engaged in a search for sustainable development in globalization.
European Affairs is published by the Centro Studi Roma 3000, a non-profit organization that promotes research paths and socio economic studies and supports training and guidance for young professionals.
Thanks to reporters who collaborate with EA all over the world we can open a window of information on the most important areas of crisis.
VISION
Migration flows unstoppable created by war and poor economic conditions of many southern states of the world are pushing the frontiers of the European Community. The debate on how to react to this problem unfolds between acceptance and rejection in a Europe that is suffering the most severe economic and demographic crisis of the modern era.
MISSION
Our project wants to make a report along the borders of Europe to tell the chronicle of this phenomenon, collect the testimonies of migrants, citizens and the institutions of the various countries border giving a chance to those who follow the reports of being able to compare the different policies and listen to all the voices in the game without any mediation.
About Project Creator: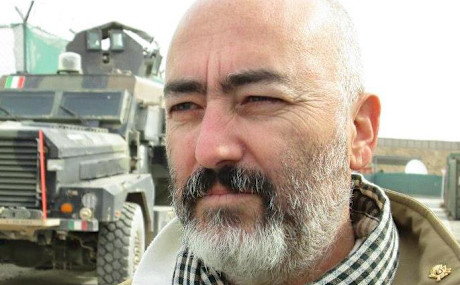 Alessandro Conte
Journalist and documentary filmmaker, expert in telecommunications and new media, Director of European Affairs Magazine.
Link to the Project:
https://www.indiegogo.com/projects/ea-mag-inside-out-european-border-chronicle–2#/